MERRY CHRISTMAS TO MY BLOG FRIENDS!
I LOVE YOU ALL and I THANK YOU FOR
ALL YOUR COMMENTS AND FRIENDSHIP
THROUGH OUT THE YEARS!!
I WISH YOU THE BEST CHRISTMAS EVER AND GOD BLESS ALL OF YOU!
A CHRISTMAS TRIVIA GAME -
1. We all know that Rudolph has a red nose, but does Rudolph have anthers?
2. In "Jingle Bell Rock" everyone is dancing and prancing. Where do they do it?
3. In It's A Wonderful Life, what did Clarence receive for his accomplishing his mission?
4.What is the most popular item to put on the top of a Christmas tree?
5. Who said, "God Bless Us, Everyone!?
SOMETHING TO THINK ABOUT - REMEMBER TO RELAX THIS SEASON!
DISCO'S CORNER - HE WAS A GOOD BOY BY THE WAY!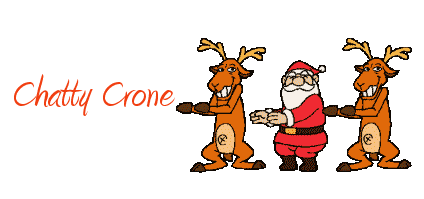 ANSWERS TO TRIVIA QUESTIONS:
1. YES.
2. Jingle Bell Square
3. His Wings
4. Angel
5. Tiny Tim